We are focusing on the mornings, early afternoons and now Friday evenings, since there are so many amazing plac

es in Flagler Beach offering great food and entertainment open late. We saw an opportunity for a coffee shop / café that is conveniently located, offers very spacious indoor and outdoor seating to accommodate customers, whether it is a beautiful day or a rainy day with our large inside and outside spaces.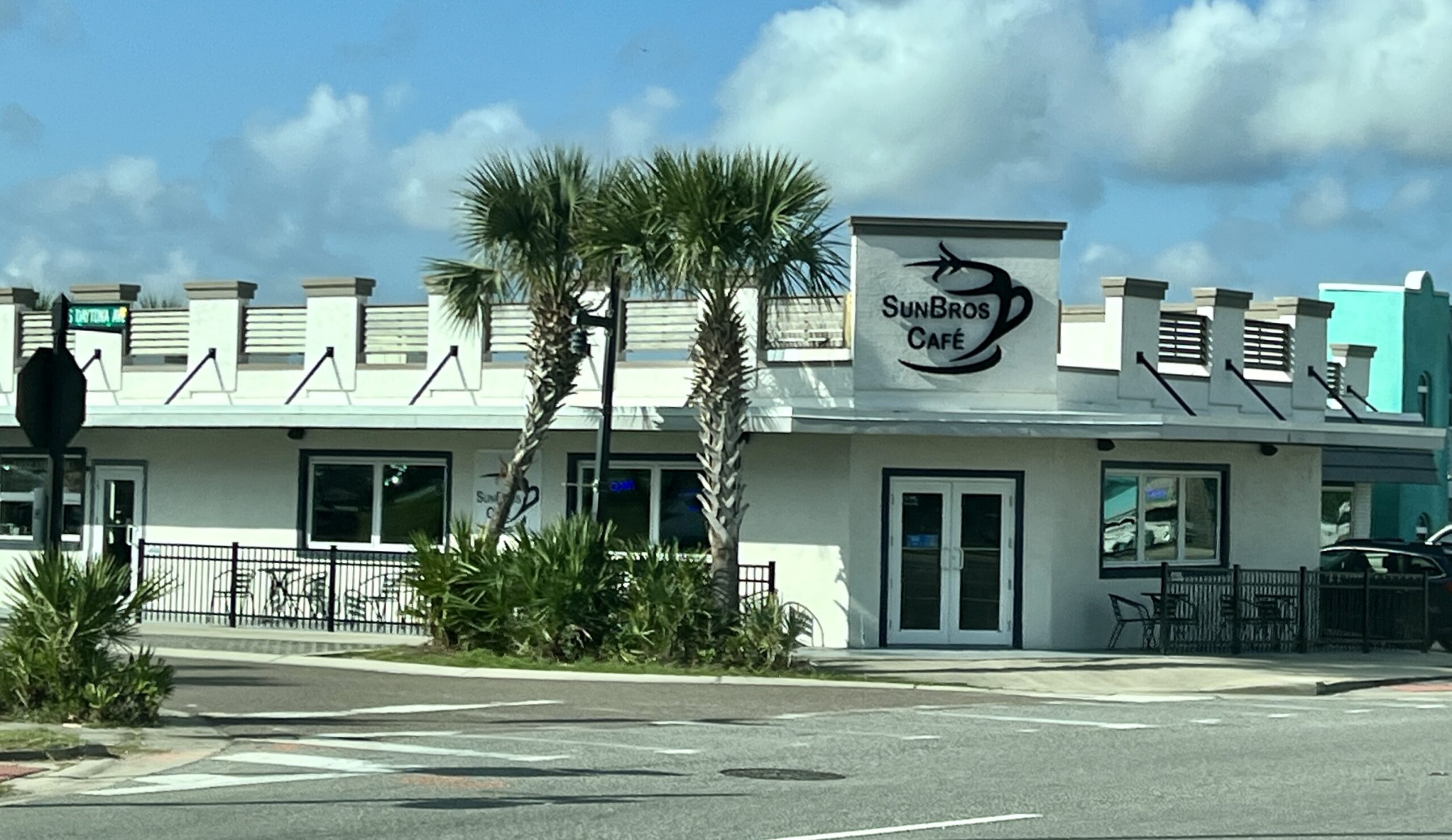 Phase I: Complete
Espresso coffee drinks
Pastries, breakfast and lunch.
Walk up window and counter service
Phone orders
Phase II: Complete
Patio completed
Garden fence for sidewalk dining
Beer, wine and full bar
Signature SunBros cocktails
Phase III: Complete
Refurbish building. New roof, HVAC, hurricane windows and doors.
Online ordering – in test
Install TV's and Audio Video system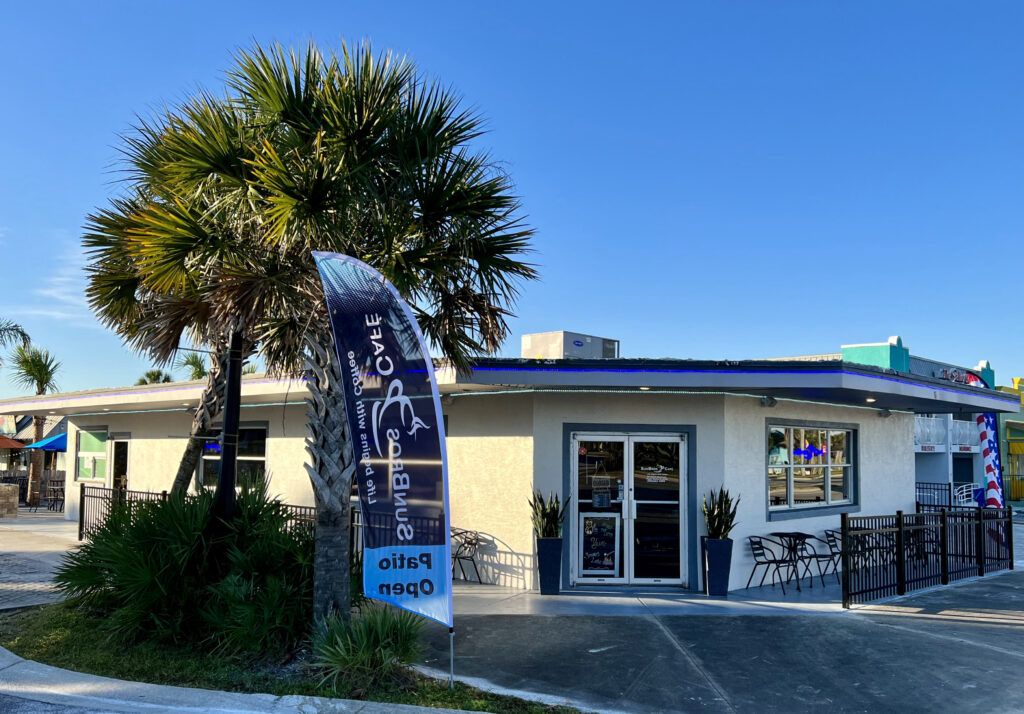 Bar area is finally open, look forward to serving you!